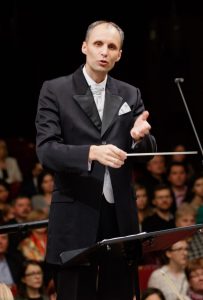 Maestro
dr hab. Dariusz Zimnicki
Choir conductor, lecturer, composer.
He graduated from Vilnius Conservatory and the Warsaw Academy of Music (2002).
Currently, he works at the Warsaw University of Music and holds the position of a lecturer in the Department of Choral Conducting.
Soon after completing studies had been working in Warsaw Chamber Opera as an assistant conductor.
Curently he is involved in working in six choirs, especially the Warsaw University of Technology Choir and the Warsaw Archicathedral Choir. Together, they give numerous concerts comprising of both a capella works and vocal-instrumental pieces. He distinguishes by leading innovative musical projects. Furthermore, he participates in large number of festivals, gained over 20 choir awards in the country and abroad. Additionaly, he is a co-founder of the Tibi Domine Choir in Warsaw.
Dariusz Zimnicki was granted a Ministry of Culture Scholarship for outstanding scholastic achievements. In 2002, he won the 3rd prize and the special prize during the Competition for Choral Conductors in Poznan.
Member of artistic committee of Polish Church Choirs Association. He is also involved in organising a great number concerts, choir festivals and workshops.
---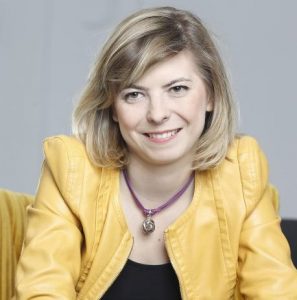 Assistant Conductor
Justyna Pakulak
She graduated from Theory of Music and Choir Conducting (Dariusz Zimnicki, PhD) courses at the Fryderyk Chopin University of Music in Warsaw. She completed 2,5-year Ear Training course in her alma mater.
She is a second conductor at the Warsaw University of Technology Academic Choir as well as co-founder and director of Tibi Domine choir in the parish of the Holiest Saviour in Warsaw.
She is a teacher in Theory of Music section at the K. Szymanowski Complex of State Music Schools no. 4 in Warsaw. From 2015 she works as a lecturer in the Frederic Chopin University of Music.
As a conductor she works regularly during choral workshops 'Musique-Montagne' in Les Diablerets, Switzerland.She is a double prize winner (2010 – honorable mention, 2012 – 3rd place and the prize for the best conducting technique) at the National Choral Conductors Competition in Poznań. She received scholarships from the Ministry of Culture for the years 2010/2011 and 2011/2012, as well as Keimung University in the year 2011/2012. She has participated in international conducting courses, including France, Lithuania, Belgium and Germany.
She specialises in issues regarding methods and development of intonation in vocal choral music.
---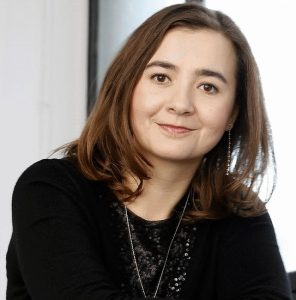 Vocal education
Joanna Maria Morawska – coloratura soprano
Joanna Maria Morawska was born in 1978. She received her first music education by attending piano and flute lessons.
In 2004 she graduated with distinction from Vocal Faculty of Chopin Academy of Music in Warsaw under prof. Urszula Trawińska – Moroz. After the graduation she continued to master her vocal abilities during postgraduate studies at the Lutosławski Conservatory in Cracow under Arsen Szkurhan. Furthermore she graduated with distinction from Faculty of Journalism at Warsaw University. (2002). In 2005 she was granted the scholarship from the Ministry of Culture. Apart from academic training she participated in vocal courses run by: Alberto Zedda, Rockwell Blake, Lioba Braun ( the Bach Academy of Music), Ursula Filge, Halina Łukomska, Urszula Kryger, Ryszard Karczykowski, Janusz Niziołek, Donald Maxwell and Jagna Sokorska - Kwika.
She cooperated with Silesian Opera in Bytom ( part of Queen of the Night in "Die Zauberflöte"). She gives vocal lessons for conductors within the project "Singing Poland" run by National Centre of Culture. Until 2009 she was also running a vocal class in one of Warsaw Secondary Schools of Music. Since August 2008 she works as a voice production teacher for Warsaw University of Technology Academic Choir. She also cooperates with several other choirs, such as The Choir of Faculty of Biology at the University of Warsaw, Cantus Laudabilis choir in Warsaw, as well as choirs Consonans and Gaudete in Pionki. Furthermore, she runs vocal classes in the School of Liturgical Singing in Warsaw.
She cooperated and cooperates with such composers and musicians as: Augustyn Bloch, Andrzej Kurylewicz, Dominik Zabłocki and Michał Sławecki. In recent years she gave numerous concerts at the Frederic Chopin Academy of Music,Warsaw Music Society, as well as in churches all over Poland and abroad, especially in Austria and England. Her repertoire consists above all of great vocal – instrumental works, oratorical works, masses, motets, operas and also songs accompanied by the piano.