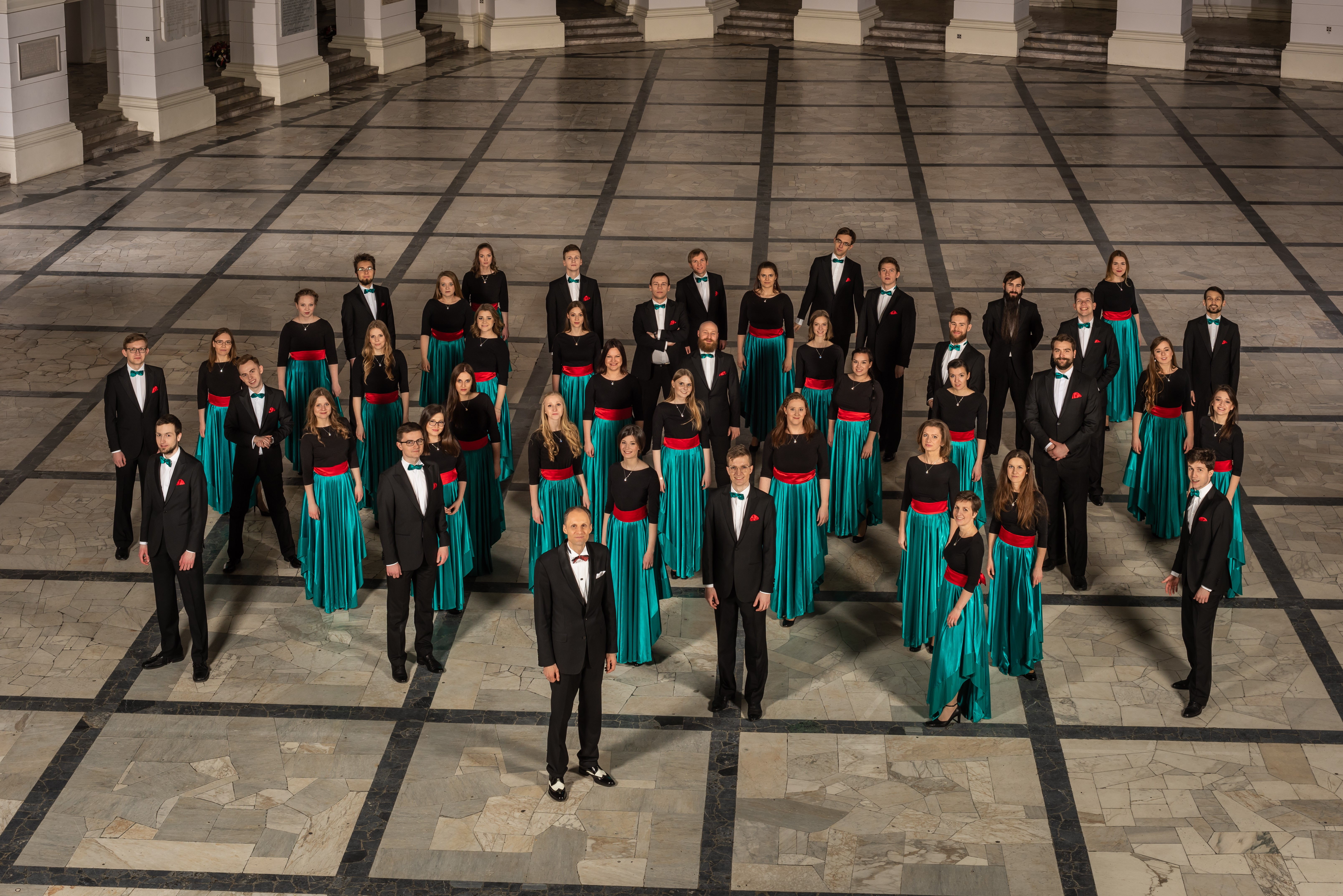 Warsaw University of Technology Academic Choir
It was established in 2000. It is created by the graduates of the Warsaw University of Technology – young and ambitious singers, who devote themselves to the passion of making music in the ensemble.
The choir's rich repertoire includes, above all, the latest choral music a cappella, including pieces rarely performed in Poland. Warsaw UT Choir has works by recognized masters of the Renaissance and Romanticism as well as great vocal and instrumental forms (including: K. Penderecki – Seven Gates of Jerusalem, G. Mahler Symphony II and Symphony VIII, also other works by J. Brahms, J. Haydn, W. A. Mozart, L. van Beethoven).
The choir is the winner of several national and international choir competitions, including a three-time winner of the Rubinowa Lutnia – a trophy of the National Legnica Cantat Choirs Tournament. In 2018 he was the winner of the Grand Prix Polskiej Chóralistyki im. Stefana Stuligrosza.
Warsaw UT Choir prepares about 10 concert programs during the artistic season. It is worth mentioning here that the regular participation of the ensemble in the prestigious cycle Wielka Muzyka w Małej Auli, organized under the auspices of the University of Technology, as well as concerts at the invitation of national philharmonics and renowned festivals, and projects with film music. He has over 30 premieres of Polish and foreign music to his credit. He collaborated with many personalities from the music world, such as: Krzysztof Penderecki, Marcin Nałęcz-Niesiołowski, Vytautas Miškinis, Brady Allred, Ko Matsushita, Vaclovas Augustinas, Paul Mealor, Kent Hatteberg.
Since 2004 the Warsaw UT Choir has been conducted by Dariusz Zimnicki, the pedagogue of the Frederic Chopin University of Music in Warsaw. The second conductor is Justyna Pakulak and vocal technique education of the choir members is run by Katarzyna Pawłowska.
Choir staff:
dr hab. Dariusz Zimnicki – conductor
dr Justyna Pakulak – II conductor
Katarzyna Karbownik – assistant conductor
Katarzyna Pawłowska, Alicja Gala – voice emission